About
Aim of the new Flora
Our goal is to provide New Zealand with a dynamic, continually updated, electronically-based Flora. It will be based on new systematic research and will bring together information from our network of databases and online resources. Users will have easy access to the most authoritative, accurate, and up to date information on New Zealand plants.
Why do we need a new flora?
The Flora of New Zealand series on indigenous and naturalised vascular plants was first published in 1961, with subsequent volumes in 1970, 1980, 1988 and 2000. Since these volumes were published there have been major advances in taxonomic research on the New Zealand flora, including description of new taxa, revised generic circumscriptions, and new information on biostatus and distribution. This means there is a need to revise the Flora of New Zealand volumes to keep them up-to-date.
The electronic Flora of New Zealand is an opportunity to provides contemporary taxonomic information for the entire New Zealand flora. It will eventually integrate information about native and naturalised, vascular and non-vascular, and marine and terrestrial plants.
Why is an electronic Flora the best approach?
Flora users need immediate access to data that are up to date, and presented in a format that meet their requirements. Traditional approaches suffer from long delays in publishing, and are difficult to update with new information research results and new information. Underlying data are unavailable for other uses, as only the summarised data embodied in descriptions are presented. Data are frequently not linked to herbarium specimens.
An electronic flora gives the flexibility to adjust effort and focuses work on priority groups, enables delivery of parts immediately on completion, and integrates data from various research projects. It gives the opportunity to present information in a variety of formats and tools, e.g., interactive keys, to suit the diverse needs of Flora users.
What plant groups does the Flora cover?
The electronic Flora of New Zealand covers the New Zealand botanical region and includes flowering plants, gymnosperms, ferns, and bryophytes. It includes naturalised as well as indigenous plants.
What information does the new flora include?
The electronic Flora of New Zealand includes information drawn from the Flora of New Zealand five volume series on vascular plants, published descriptions from scientific publications, and new taxonomic treatments. New taxonomic treatments prepared for the electronic Flora supercede those from the five volume Flora of New Zealand series.
Flora management
Participating institutions are Landcare Research, Te Papa, and NIWA. Other institutions may join later.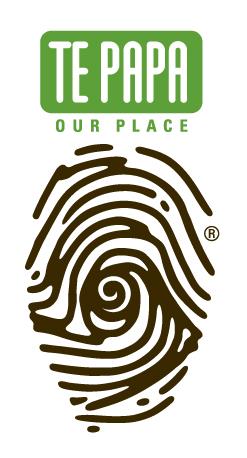 Specific committees and work groups oversee and contribute to the production of the electronic Flora of New Zealand.
Steering committee: Ilse Breitwieser, Pat Brownsey, Peter Heenan, Wendy Nelson, Aaron Wilton
Management group: Ilse Breitwieser, Peter Heenan, Ines Schonberger, Aaron Wilton
Production group: Aaron Wilton with Kate Boardman, Kerry Ford, Sue Gibb, Ines Schonberger, Katarina Tawiri
System development: Aaron Wilton, Bavo de Pauw, Margaret Watts
Editorial committee: Ilse Breitwieser, Patrick Brownsey, Peter Heenan, Aaron Wilton
Editor-in-Chief: Ilse Breitwieser
How to cite
To cite the whole eFlora:
Breitwieser I., Brownsey P., Ford K., Glenny D., Heenan P., Wilton A. eds. (2010) Flora of New Zealand. Online Edition. Accessed at www.nzflora.info, <full date>.
To cite a family or generic treatment within the eFlora:
Heenan P. (2010) Hypericum. In Breitwieser I., Brownsey P., Ford K., Glenny D., Heenan P., Wilton A. eds. (2010) Flora of New Zealand. Online Edition. Accessed at www.nzflora.info, <full date>.
Authorship of Taxon pages:
The author of each page is indicated at the top right of the page. This can be used to distinguish when a taxon has been fully treated or only contains "automatic" content.
Taxon pages that state the author as "Flora Committee" are automated pages and have not been treated in full. They will contain a limited amount of content such as nomenclature and hyperlinks.
Other taxon pages (i.e., those that do not have the author "Flora Committee") have been full treated by the stated author, and should contain descriptions, recognition notes and other fields, in addition to the automatic content.

Data sources and links
Information in the Flora is drawn from the following databases:
eFlora Database (host: Landcare Research)
Plant Names Database (host: Landcare Research)
Image Database (host: Landcare Research)
Specimen Databases (contributors to the NZ Virtual Herbarium)
Copyright
All parties retain copyright in the works that they create and contribute to the Flora of New Zealand and the parties grant a royalty-free, perpetual and irrevocable licence to the other parties and to Flora of New Zealand users to use the works for any purpose (other than to reproduce the database wholly or substantially).
Copyright of New Zealand Virtual Herbarium Maps
Maps from the New Zealand Virtual Herbarium are included in this site in the Weed Profiles. These maps include data sourced from Land Information New Zealand's which are licensed by Land Information New Zealand for re-use under the Creative Commons Attribution 3.0 New Zealand licence. Crown Copyright Reserved.