Flora of New Zealand > Series About Page
About
Why do we need a new flora?
The Flora of New Zealand native vascular plants is now nearly 50 years old and very out of date. The new Flora is an opportunity to provide contemporary taxonomic information for the entire New Zealand flora. It will integrate information about native and naturalised, vascular and non-vascular, and marine and terrestrial plants.
Why is an electronic Flora the best approach?
Flora users need immediate access to data that are up to date, and presented in a format that meet their requirements. Traditional approaches suffer from long delays in publishing. Underlying data are unavailable for other uses, as only the summarised data embodied in descriptions are presented. Data are frequently not linked to specimens.
An electronic flora gives the flexibility to adjust effort and focuses work on priority groups, enables delivery of parts immediately on completion, and integrates data from various research projects. It gives the opportunity to present information in a variety of formats and tools, e.g., interactive keys, to suit the diverse needs of Flora users.
Flora management
Participating institutions are Landcare Research, Te Papa, and NIWA. Other institutions may join later.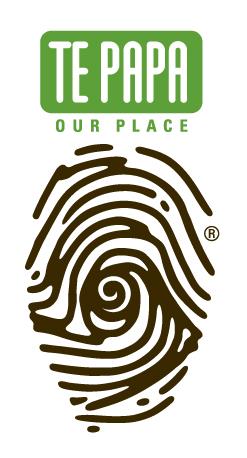 The Flora committee comprises Ilse Breitwieser (chair), Patrick Brownsey, Kerry Ford, David Glenny, Peter Heenan, Wendy Nelson, Aaron Wilton. It determines content and style, sets priorities, invites contributions, edits and manages the refereeing of contributions.
Data sources and links
Information in the Flora is drawn from the following databases:
eFlora Database (host: Landcare Research)
Plant Names Database (host: Landcare Research)
Image Database (host: Landcare Research)
Specimen Databases (contributors to the NZ Virtual Herbarium)

Links are made to websites including:
Plant Names Database (Landcare Research)
Flora of New Zealand series (Landcare Research)
Ethnobotany Database (Landcare Research)
Phylogeny Database (Landcare Research)
Type images (Landcare Research, Te Papa, Auckland Museum)
Various interactive identification keys (Landcare Research)
Digitised revisions (Landcare Research).


Timing
A list of priorities for treatments will be presented in 2011.
Copyright
All parties retain copyright in the works that they create and contribute to the Flora of New Zealand and the parties grant a royalty-free, perpetual and irrevocable licence to the other parties and to Flora of New Zealand users to use the works for any purpose (other than to reproduce the database wholly or substantially).
Copyright of New Zealand Virtual Herbarium Maps
Maps from the New Zealand Virtual Herbarium are included in this site in the Weed Profiles. These maps include data sourced from Land Information New Zealand's which are licensed by Land Information New Zealand for re-use under the Creative Commons Attribution 3.0 New Zealand licence. Crown Copyright Reserved.